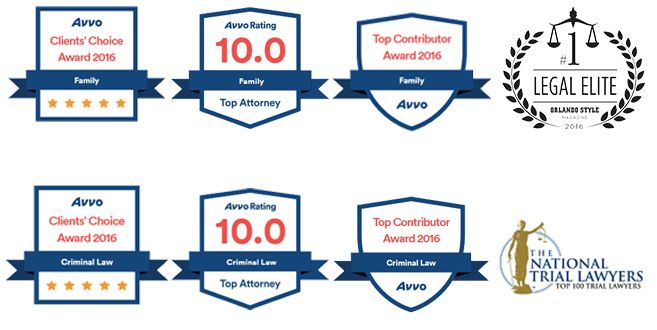 ABOUT MICHAEL T. MACKHANLALL, ESQ.

Michael is a life long Florida native, born in a solid blue-collar suburb. From a young age Michael understood the value of hard work, learning with his father in the construction industry. His sense of service and commitment to helping others inspired him to join the military shortly after 9/11.  Michael supported combat search-and-rescue and counter-terrorism operations as a United States Air Force airborne radio operator aboard H/C-130/p aircraft, where he learned many life lessons and values that he takes with him throughout his law practice.

Contact Mike Today For A Free Consultation.
Call Today (407) 926-6613.
I understand the use of the Internet or this online form for communication with Michael T. Mackhanlall or Mack Law PA or any individual member of the law firm of Mack Law PA does not establish an attorney-client relationship. I understand that confidential or time-sensitive information should not be sent through this form.
Michael is a fighter who voluntarily deployed to Iraq, Afghanistan, North Africa, and to disaster relief operations around the world; he was recognized as the 2005 Airman of The Year.  He also received numerous decorations while serving overseas in Iraq and Afghanistan.  His unit was one of the first that was deployed to New Orleans for Hurricane Katrina relief operations.
Florida divorce and family law attorney Mike Mackhanlall thrives in the courtroom, keeps cases on track, and will not settle for less than what you are entitled to under the law.  We have tried high conflict cases involving minor children and high net worth individuals.  We invest in the latest software and technology to properly run the calculations for equitable distribution and child support/alimony.
Whether you are facing a misdemeanor, violent felony, or violation of probation, we will inform you of all your options available under the law.  Our firm has conducted several trials up to the level of Felonies Punishable by Life and Capital Felonies and have been successful.  We are also skilled in special prosecutor and state wide prosecution cases.  We have been at the forefront of challenging digital evidence and blocking evidence retrieved from electronic devices and cells phones.
Our record of client advocacy is based on our commitment to equal justice for everyone, our understanding of the complexities of personal injury cases, our meticulous attention to detail, and our courage to confront even the most powerful wrongdoers.
Michael is completely dedicated to his clients. He saved my life . . . I highly recommend him for any situation you may be going through!!!
Constantine
Criminal Defense Client
Mike is worth every single cent. He does not sit behind a desk and is very active. He has interviewed witnesses in my case and took statements which he gave to the state attorney's office and got my case dismissed in a month!! I was so worried. He also handled my VOP case since I was violated because of the new arrest. He was able to get the warrant dismissed and end my probation! i was never arrested. Not only that, but he still contacted me after the case was well over to make sure I am doing alright. He is not only my attorney but my friend.
A.R.
Criminal Defense Client
Once I met with Mike, I knew he was a lawyer to get it done. He gave honest and straightforward advice, and I trusted him. A few weeks after he received the discovery in my case, he began to look for inconsistencies and came back to my property with a HD camera taking footage of the place. He gave this information on a DVD to the state attorneys office to show that what they alleged is simply impossible!! A few days later my case was dropped completely. Now he is helping me expunge my record. Thank you, Mr. Mack!
H.T.
Criminal Defense Client
Mack Law P.A.
Michael T. Mackhanlall
37 N. Orange Ave, Suite 414
Orlando FL 32801
email: mike@macklawpa.com
phone: 407-926-6613
fax: 407-378-6242
With offices in downtown Orlando, we serve all the counties within the I-4 corridor, including Orange County, Osceola County, Seminole County, Volusia County, Brevard County, Polk County, Pinellas County, Lake County, Sumter County, Hernando County, Pasco County, and Hillsborough County.